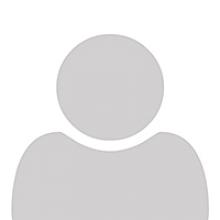 Contact: sschultz@hawaii.edu
Susan M. Schultz has taught at UHM since 1990. Originally specializing in "20th Century Poetry in English," she moved into Creative Writing, where she teaches hybrid courses in reading and writing.  She is author of A Poetics of Impasse in Modern and Contemporary American Poetry (The University of Alabama Press, 2005), and her books of poetry and poetic prose include And Then Something Happened (Salt, 2004), Dementia Blog (Singing Horse Press, 2008), a book of life writing about her mother's Alzheimer's, which includes documentary techniques, "She's Welcome to Her Disease": Dementia Blog, Volume Two (2014), Memory Cards: 2010-2011 Series (Singing Horse, 2011), Memory Cards: Dogen Series (Vagabond Press, Sydney, 2014), Memory Cards: Thomas Traherne Series (Talisman House, 2016) and Memory Cards: Simone Weil Series (Equipage Press, UK, 2017). Her most recent book is I Want to Write an Honest Sentence (Talisman House, 2019); Talisman also published a special feature on her work in 2019, here: https://www.talismanmag.net/susan-m-schultz.html. She received the Cades Award in 2016 and the Loretta Petrie Award for Service to Literature in Hawai`i in 2018; in 2015 she was awarded a Chancellor's Citation for Meritorious Teaching. She blogs at http://tinfisheditor.blogspot.com and runs Tinfish Press, which has published experimental poetry from the Pacific region since 1995. For more on the press, see tinfishpress.com. In 2014, she founded the Compassion Hui, which works toward better awareness of mental health issues on campus. She's a lifelong fan of the St. Louis Cardinals.
---
Publications
See above.
---
Areas of Interest
20th-century poetry in English, American literature, creative writing, mental health issues on campus.
---
Awards
College of Languages, Linguistics and Literature Excellence in Teaching Award, 1993
Chancellor's Award for Meritorious Teaching, 2014.
Cades Award for Literature, 2016.
The Loretta Petrie Award for Service to Literature in Hawai`i, 2018.
---
Education
BA, Yale University MA, PhD, University of Virginia
---
Courses