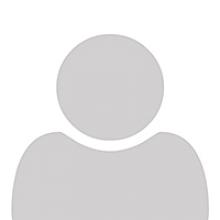 Contact: inserra@hawaii.edu
Ian MacMillan has published five novels and four short story collections, has made over a hundred appearances in literary and commercial magazines, and has won awards for his short fiction. He has taught in the Creative Writing Program since 1966.
IN MEMORIAM (2009)
We note with sadness the passing of Emeritus Professor Ian MacMillan, who was a long term and much admired and respected faculty member. Ian MacMillan taught in the UHM English Department's Creative Writing Program since 1966. He authored seven novels and four short story collections, made over a hundred appearances in literary and commercial magazines, and won major awards for his short fiction including The Associated Writing Programs Award, The O. Henry Award, Pushcart Prize, and a Best American Short Stories Award. He received the 1992 Hawai'i Award for Literature, and his novel Village of a Million Spirits won the 2000 PEN-USA-West Award for Fiction. Recent novels include The Braid, and The Seven Orchids. Both books are set in Hawai'i. Professor MacMillan also received the 2006 UHM Distinguished Graduate Mentoring Award to recognize his excellent mentoring – one of the foundations of outstanding graduate education. The UH Manoa Graduate Council selected MacMillan from a pool of more than a dozen nominees. Notably, he was nominated by students, faculty and alumni. A letter of nomination for MacMillan said, "Ian embodies all of the Council's criteria. While he continues to publish an unbroken stream of short fiction and novels, he provides guidance to an astonishing number of students who benefit from his artistic discernment, conscientious instruction, and strong advocacy. Each of us feels privileged to study with a prolific, award-winning author who liberally shares his time and expertise. In short, he actively helps each student fulfill his potential as a writer by devoting countless hours to reading manuscripts, offering insightful advice, writing letters of recommendation, and encouraging students toward publication. "The support and guidance of experienced, professional teachers and scholars such as Professor MacMillan are critical to the success of our students doing graduate work," said former UH Manoa Chancellor Denise Konan. "We applaud the Graduate Council's initiative in identifying outstanding faculty for this annual recognition." In addition to other local events, there will be a reading in the 2009 Fall Festival of Writing (November 18-20) to celebrate Professor MacMillan's work. Students recently published a special issue of Hawai'i Review to honor Ian MacMillan. An article in
Tradewinds
by doctoral candidate Tammy Pavich outlines the outstanding influence Professor MacMillan had on many award-winning alumni. He had great aloha for his students and colleagues.
---
Awards
The Associated Writing Programs Award The O. Henry Award Pushcart Prize Best American Short Stories Award Hawai'i Award for Literature, and his novel Village of a Million Spirits, 1992 PEN-USA-West Award for Fiction, 2000 State of Hawai'i's highest literary honor: Elliot Cades Award for Literature, 2008
---
Education
BA, State University of New York, Oneonta MFA, University of Iowa
---
Courses