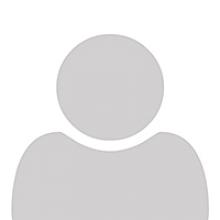 Contact: heberle@hawaii.edu
I was born and raised in Erie, Pennsylvania, and received my B.A. in English from the University of Pennsylvania and Ph.D. from Harvard, with a dissertation on Spenser's Faerie Queene
. At U.H., I have taught the undergraduate courses on Milton, Shakespeare, and the Bible; undergraduate courses on war literature and the Vietnam War (in which I served), and other courses for majors, sophomores, and freshmen. Graduate seminar subjects have included Spenser and Sidney and the Vietnam War.  I have also twice taught U.H. undergraduates in London during semesters abroad, and was a visiting lecturer at the University of Gloucestershire (U.K.).
For several years, I was the Managing Editor for Biography
, a university journal of life writing. I served several semesters as both Associate Chair and as Acting Chair of the English Department and served as Chair in 2007–2010.
My current primary research interest is representations of war in early modern literature.  I have published on Shakespeare and Spenser as well as on literary biography and Vietnam War literature, with articles and book chapters on writers that include Graham Greene, Michael Herr, Takeshi Kaiko, and J.R.R. Tolkien. An essay on "Vietnam Fictions" will appear in the Edinburgh Companion to Twentieth-century British and American War Literature
, scheduled for publication in 2012.  I edited
Thirty Years After:  New Essays on Vietnam War Literature, Film, and Art
(Cambridge Scholars Publishing, 2009), which grew out of  a conference that I organized at UH during Veterans' Week, 2005; authored
A Trauma Artist:  Tim O'Brien and the Fiction of Vietnam
(U of Iowa P, 2001); and co-edited
Infant Tongues:  The Voice of the Child in Literature
(Wayne State UP, 1994).
---
Areas of Interest
Renaissance literature, Vietnam War literature
---
Awards
College of Languages, Linguistics and Literature Excellence in Teaching Award, 2001
---
Education
BA, University of Pennsylvania PhD, Harvard University
---
Courses