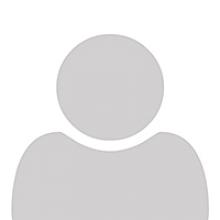 Contact: skim933@hawaii.edu
So Yeon Kim is a Ph.D. student in the Department of English at University of Hawai'i at Mānoa who specializes in film and cultural studies. Her M.A. thesis discusses the self-reflexivity of Hollywood films specifically those echoing the advent of sound. She has presented and published papers that cover both American and Korean films in several Korean scholarly conferences and journals. Her current area of interest is Asian American and Korean film, focusing on the portrayal of Korean diaspora and the cultural implications of their nomadic nature in both American and Korean films.
---
Publications
"Prospect From Confusion: Singin' in the Rain (1952) and Opportunity of New Technology." New Korean Journal of English Language and Literature, vol.59, no. 3, 2017, pp. 119-33. [ISSN: 1598-7124]
"The Representation of Transhuman Ideas in BBC's Sherlock." Journal of English and American Studies, vol.13, 2014, pp. 99-112.
---
Areas of Interest
Film
Asian American Literature
Asian American Identity Formations
Transnationalism, Transnational Identity
Feminist Theory
Food Coffee and more food
---
Courses
Summer Semester 2022
ENG-272: Introduction to Literature: Culture&Literature: Asian Americans through Popular Culture
---
Spring Semester 2022
ENG-271: Introduction to Literature: Genre: Beyond the 1 Inch Barrier: Asian and Asian American Film
---
Fall Semester 2021
ENG-200: Composition II
ENG-200: Composition II
---
Spring Semester 2021
---
Fall Semester 2020
ENG-100: Composition I
ENG-100: Composition I
---
Summer Semester 2020
---