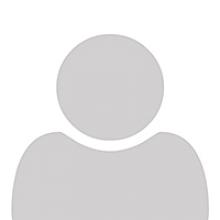 I earned my doctorate in English Literature from the University of Southern California. After graduating from USC, I moved in 1992 to Honolulu and the University of Hawaii to specialize in Asian American Literature. In retrospect, Honolulu, Los Angeles, Hong Kong (where I grew up), and Singapore (my place of birth) are very culturally diverse, each in its own way; they've all been incredibly exciting places to live or work. AT UHM, I primarily teach undergraduate and graduate courses in Asian American and Asian diaspora literature and culture and contemporary American literature. I write about such topics as ethnic, racial, and gender identities, migration, postmodern aesthetics, and graphic narratology. Asian diaspora literature refers to the work of writers who live and work in non-Asian countries. I teach diaspora literature published originally in English or, occasionally, in English translation. Asian American literature usually refers to the writings of immigrants from an Asian country or their descendants who were born in the United States.
---
Publications
A recent publication is a chapter on the graphic narratives of Derek Kirk Kim. This essay is part of the anthology, Drawing New Color Lines: Transnational Asian American Graphic Narratives (2015, edited by Monica Chiu). Current writing projects include essays on the writings of Karen Tei Yamashita, race in popular culture. . . .
---
Areas of Interest
Reading (all genres), films, excellent meals with friends, US political discourse. Favorite authors right now include: Atwood, Muriel Barbery, Sesshu Foster, Gao Xingjian, Ed Bok Lee, Morrison, Orhan Pamuk, Karen Tei Yamashita.
---
Education
BA, MA, California State University, Fullerton. PhD, University of Southern California
---
Courses
Fall Semester 2023
ENG-455: U.S. Women's Literature and Culture
ENG-625B: Theories & Methods of Literary Studies/ Theories in Cultural Studies
---
Fall Semester 2022
---
Summer Semester 2022
ENG-381: Popular Literature
---
Spring Semester 2022
ENG-338: American Literature Since Mid-20th Century
ENG-372: Asian American Literature
---
Fall Semester 2021
ENG-320: Intro to English Studies
ENG-735: Seminar in Relocating American Lit: Post-Identity Politics: Rhizomatic Narratives by Karen Tei Yamashita, Viet Thanh Nguyen, and Others
---