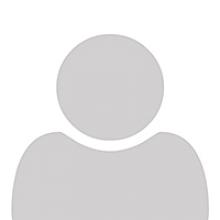 Contact: eng@engeditor.edu
I am particularly concerned with promoting dialogue with the texts we read—and with other readers—across our cultural differences, in order to increase understanding of ourselves in relation to others. This orientation led to my book, The Dialogic Self: Reconstructing Subjectivity in Woolf, Lessing and Atwood, published in 1999, which deals with feminist and cross-cultural subjectivity in the lives and work of authors, Virginia Woolf, Doris Lessing and Margaret Atwood. Articles published or currently in progress also deal with the dialogue between the self and the social, environmental networks in which one is embedded. They discuss works by authors Margaret Atwood, Jane Austen, and Ayn Rand, which posit a dialogic basis for moral
individualism.

Each semester, I offer my students a service-learning option, which includes mentoring small reading circles of pre-teen or teenage
students who read and talk about books just for pleasure, as part of the Celebrate Reading Program. This service-learning fosters dialogue at multiple levels about literature's relevance to their lives.
---
Areas of Interest
identity & culture theory, feminist-dialogic criticism, women writers.
---
Education
MS, New York City College MA, PHD, University oh Hawai'i
---
Courses