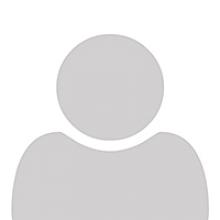 Contact: nc8@hawaii.edu
Office hours:Tuesday 3-4
---
At UH, I mostly teach genre-based courses on popular culture and literature to sophomores, as well as foundational, theory based-classes for graduate students and advanced undergraduates, using pop-culture to teach theory and theory to understand popular forms and everyday life. I am currently in the process of completing two manuscripts. The first one is entitled The Poetics of the Surplus Population: The Novels of Vinod Kumar Shukla and the Contradictions of Hindi Modernism. The other is a collection of essays on the history of comics and graphic novels in South Asia. This will be something of a sequel to my first book: The Classic Popular: Amar Chitra Katha 1967-2007 (Yoda Press, 2008).
---
Publications
Book
The Classic Popular: Amar Chitra Katha (1967 to 2007), Yoda Press, New Delhi, 2008.
Selected Essays and Book Chapters
"The Fear of Iconoclasm: Genre and Media Transformations from Comics to Graphic Novels in Amar Chitra Katha, Bhimayana, and Munnu", South Asian Review, November 2018.
"The Surplus University", ed. Debaditya Bhattacharya, The Idea of the University: Histories and Contexts, Routledge India, September 2018.
"Lumpen", South Asia: Journal of South Asian Studies, Special Issue: English Keywords for Modern India, 19 June 2017.
"Childspeak: Children's Periodicals in Colonial North India (1920-50)", ed. Swapan Chakravarty and Abhijit Gupta, Founts of Knowledge: Book History in India, Orient Blackswan, 2016.
"Transitional Selves and the Question of Class Consciousness", Trans-Humanities, Vol. 7, No.1, Feb 2014.
"The Prehistory of Superhero Comics in India", Thesis Eleven, No. 113, December 2012.
"The Amar Chitra Katha Shakuntala: Pin-up or Role Model", Samaj: South Asia Multidisciplinary Academic Journal, Special Issue: Modern Achievers: Role Models in South Asia. Volume 4, December 2010.
"Young Protest: The Idea of Merit in Popular Hindi Cinema", Comparative Studies of South Asia, Africa, and the Middle East, 30:1, May 2010.
"Travel Writing as Nationalist Pedagogy in the Hindi Children's Periodicals (1920-50)", South Asia: Journal of South Asian Studies, Vol. 30, No. 2, August 2007.
---
Areas of Interest
Marxism, Critical Theory, Popular Culture, Literary Modernism, Gender Studies, Comics and Graphic Novels, Childhood Studies
---
Education
PhD, Centre for Linguistics & English, Jawaharlal Nehru University (JNU), New Delhi, 2002;
MPhil English, JNU, 1996;
MA English, JNU, 1994;
BA English, Fergusson College, University of Poona, Pune, 1992.
---
Courses
Fall Semester 2023
ENG-271: Introduction to Literature: Genre
ENG-775: Seminar in Cultural Studies: Work of Love
---
Spring Semester 2023
ENG-311: Autobiographical Writing
ENG-335: British Literature After 1900
---
Fall Semester 2022
ENG-321: Backgrounds of Western Literature
ENG-775: Seminar in Cultural Studies: Narratives of Natal Separation: the Camp, Bare Life, and British Child Psychoanalysis
---
Fall Semester 2021
ENG-365: Fiction
ENG-625B/E: Theories and Methods of Literary Studies
---