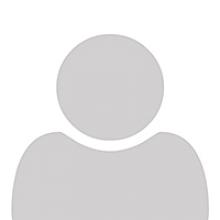 Contact: lishanc@hawaii.edu
Office hours:Mondays 9.30am - 10.30am
---
I am the author of A Philosopher's Madness, a memoir of mental illness (Ethos Books: 2012), a children's biography picture book entitled Yellow Man (Epigram Books: 2020), and a creative biography of the late Lee Wen, a prominent performance artist in Singapore (forthcoming).
The publication of my memoir generated speaking engagements both in Singapore and internationally, as well as numerous commissions or invitations to contribute articles and book chapters for online platforms and journals, including Psychiatric Services of the American Psychiatric Association. The memoir has been used in courses for medical students at the National University of Singapore, and was recently the subject of an essay published in A/b: Auto/Biography Studies.
Some of my other hats in the past have been, a mental health administrator, board member of a mental health social service organisation, and Co-Chairperson with the CEO of IMH for the Voices of Experience Committee at the Institute of Mental Health Singapore. I am currently a co-opted member of the Association for Psychiatric Rehabilitation Singapore.
My broad research interests are in the medical humanities and life writing. In particular, storytelling in medicine with a focus on mental health narratives, as well as biographical research in relation to word, image, and performance. In 2014, I was an invited speaker at the Singapore Auto/Biography Forum. I was also a speaker at the International Auto/Biography Association Conference in Shanghai in 2019. The Center for Biographical Research awarded The Biography Prize for my essay on writing a biography in 2021.
---
Education
Doctoral student, PhD in English, University of Hawaii at Manoa, USA.
MA Biography and Creative Non-fiction, University of East Anglia, UK. 
MSc Philosophy and History of Science, London School of Economics and Political Science, UK. 
BA (Hons) Philosophy and Politics, University of York, UK.
---
Courses
Spring Semester 2022
---
Fall Semester 2021
---