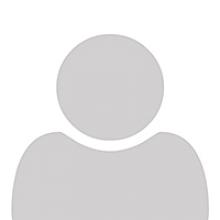 Contact: caron@hawaii.edu
In retirement, I maintain two broad areas of interest. The first is American literature, especially from the late nineteenth century and early twentieth century. Under this heading, I have continued to do work on popular culture, comic writers in general and Mark Twain in particular, as well as Realist and Modernist novelists. The second broad area includes the tradition of comic forms of literature in the West as well as non-literary comic arts in a variety of cultural settings. This second interest has lead me beyond literary criticism and aesthetics to study what other disciplines--such as anthropology, psychology, sociology, and medicine--have to say about the phenomenon of laughter, its value to a social group as well as to an individual, and the various cultural practices and arts which express a comic attitude. My publications include essays on the tall tale; on the role of evolution in comic laughter; antebellum comic writers in general as well as antebellum comic writers George Derby, "Fanny Fern," and George Washington Harris in particular; Mark Twain; Frank Norris; William Faulkner; Nathaniel Hawthorne; Hunter S. Thompson; Charlie Chaplin; and Bill Watterson, creator of Calvin and Hobbes.  Several of my articles can be accessed
here
, and a review of my 2008 book,
Mark Twain, Unsanctified Newspaper Reporter
, can be accessed
here
. I have co-edited a collection of essays entitled
Refocusing Chaplin: A Screen Icon Through Critical Lenses
, and published several articles on satire. My work on satire has culminated in a book to be published by Penn State University Press May, 2021,
Satire as the Comic Public Sphere
:
Postmodern "Truthiness" and Civic Engagement
.
30% off using code NR21
---
Areas of Interest
19th-century American Literature, Mark Twain, comic art and literature, popular culture, realism and modernism, literary theory
---
Awards
College of Languages, Linguistics and Literature Excellence in Teaching Award, 2012
---
Education
BA, Loyola University, Los Angeles MA, PhD, University of Oregon
---
Courses
Spring Semester 2019
---