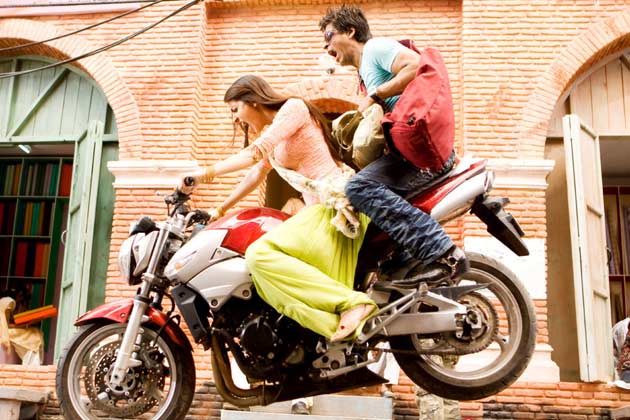 ENG 382: Gender, Sexuality, and Literature
The figure of the woman—as danger, lack, immorality incarnate, empty placeholder, etc.—has shaped literary imagination across space and time. 'Woman' becomes the anchor for binary oppositions of rational and sensuous, active and passive within a heteronormative order. The incipient knowledge of heterosexuality as a norm, and not nature—among gender non-conforming groups for example—is able to loosen the rigidity of the man-woman equation, but not completely do away with it.
The gendering of experience is so deeply internalized in both life and art that it often avoids detection. Literature challenges traditional female roles, while underhandedly maintaining traditional misogyny. For example, the trope of women seizing agency appears repeatedly as a magical exception, as if women's ordinary lives were led completely without it. The 'avenging angel' is a major theme in popular culture, where women's empowerment is identified with terrifying rage and fury: "Heav'n has no Rage, like Love to Hatred turn'd, Nor Hell a Fury, like a Woman scorn'd." (Congreve, 1697, The Mourning Bride).
This enduring legacy of patriarchy challenges historical thinking, since it seems almost timeless, universal and omnipresent. Yet a closer look reveals patriarchy has received a specific dynamism within capitalist modernity in so far as—in the current late neoliberal or postmodern phase of capitalism—waged work is supposed to have obliterated gender differentials. In this course, we will look at the ways in which literature and film dramatize and make visible the historical contradictions of what appear as eternal gender problems. We will historicize and situate what seems eternal and everywhere; examining an array of literary works, films, manifestoes, and critical essays to understand how gender/sexuality works in and through the spheres of production (work), reproduction (family), self/world-transformation (politics), and literary art.
SLOs:
You will gain an appreciation of contemporary theories of gender and sexuality within literary studies and critical theory more broadly;
You will be able to identify and analyze [mis]representations of gender and sexuality both in literature and daily life;
You will gain experience leading and delivering focused and thought-provoking oral presentations;
You will gain experience formulating historically- and theoretically-informed thought-pieces and reviews.
Primary Texts include mostly films, short stories, and graphic novels:
Gabriel Garcia Marquez (1994), "Maria dos Prazeres"
Saadat Hasan Manto (1940s), "Ten-Rupees", "Hattak"
Mahasveta Devi (1997), "Draupadi"
Junji Ito (2006), Museum of Terror (excerpts)
Alison Bechdel (2013), Fun Home
Adrian Lyne (1987), Fatal Attraction, 119 minutes
Agnes Varda (1977), One Sings, the Other Doesn't, 120 minutes
Pedro Almodóvar (1999). All About My Mother, 105 minutes
Marziyeh Meshkini (2000), The Day I became a Woman, 80 minutes
Roman Polanski (2013). Venus in Fur, 96 minutes
Assignments with Grade Breakdown.
Students are expected to:
Lead two in-class discussions, engaging and debating different positions (20 percent)
Write weekly one-page responses to reading and discussion (40 percent)
Maintain regular attendance and preparedness for class (20 percent)
Write a final take-home essay exam, due before the end of finals week (20 percent)